Sheela Chamaria | Sculptor Artist

Sheela Chamaria is one of the most well known artists, sculptor based in Delhi, the capital of India. She has more than 20 years experience in the field of art and has showcased her works in 14 solos and more than 50 group shows at reputed centers in India and abroad.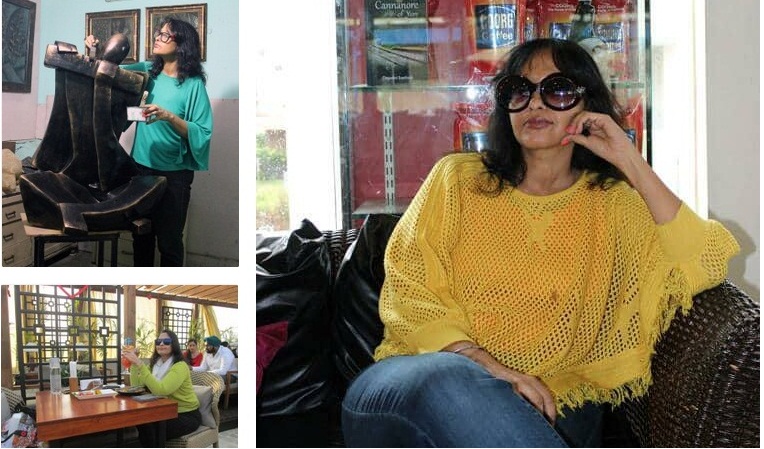 She is an expert with sculptures made in ceramic and bronze, wax painting and sheet murals which focuses specifically on the theme of relationships-be it between human, human and animals, human and nature. She won much appreciation from media, artist community and even critics for her talent. Her artworks are now in the interiors of several European, American and Indian art lovers and art collectors.
Sheela Chamaria shares her time creating and teaching sculpting and clay modeling in her studio at Model Town, New Delhi and also takes workshops at various institutions and art galleries, she collaborates with. She conducts corporate training in some of the leading companies in Delhi.
For serious students, who wish to make a career as an artist in the field of sculpting and clay modeling, Sheela Chamaria offers Sculpture Courses in Delhi. The courses are divided into Basic, Intermediate and Advance Level, where students starts from the very basic of concepts and gradually move into more complex forms, abstracts and figures. The objective of these courses is to nurture the creative instincts of each student and guide them to bring out their own creative expression. These courses can be helpful to students pursuing BFA and MFA, students wanting to build a portfolio for seeking admission in foreign universities, also those into architecture and 3d modeling fields.
(Visited 1,151 times, 2 visits today)